Iberico Secreto with roasted figs and Cuban MOJO sauce
Iberian pigs forage in Spanish woodlands feeding on acorns, mushrooms and herbs, leading to the most amazing piece of meat you will ever taste.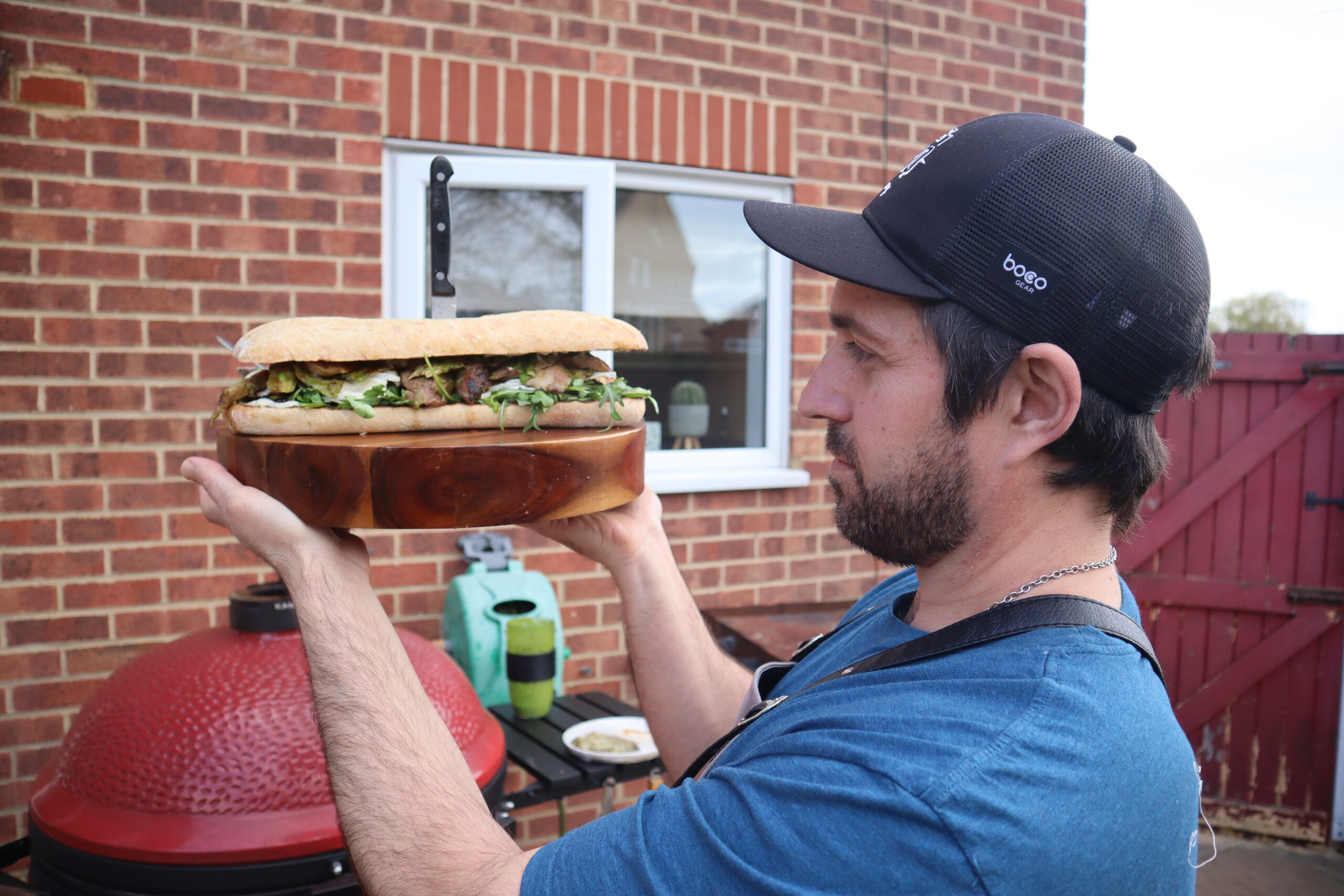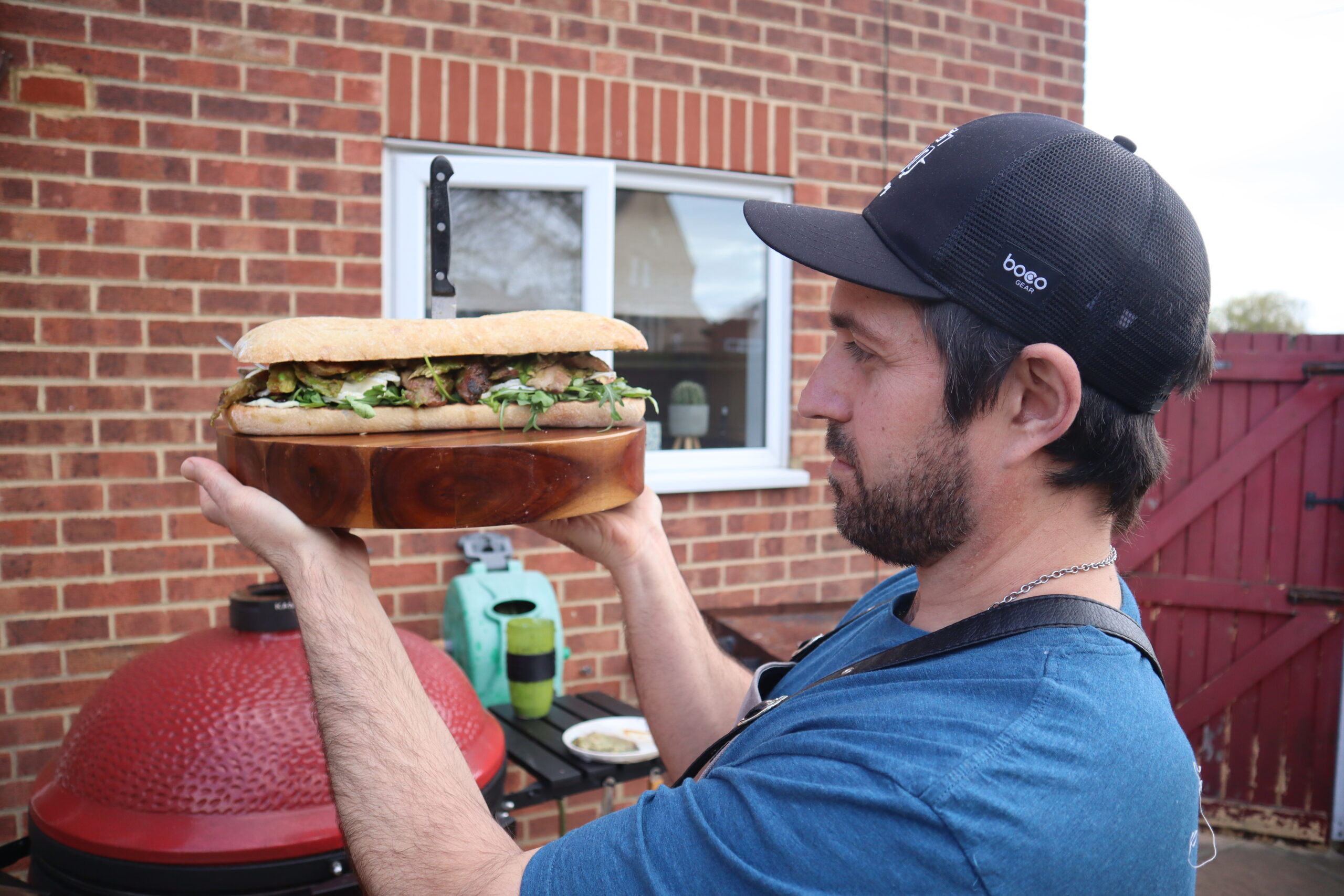 We where so excited to get our hands on two of the most stunning pieces of Iberico Secreto. This cut is from the Spanish Iberian Pigs and sits between the shoulder blade and the loin. The cut is marbled and tender, often dubbed the 'wagyu' of pork. The spanish iberian pigs roam freely and feed on a natutral diet of grass, mushrooms, herbs and acorns. This results in a slight nutty taste and a buttery textured meat. This is best served medium rare ( 62c) 
We served ours up on the most amazing stacked ciabatta sandwich filled with roasted figs, garlic aioli, rocket, watercress and camembert. Topped off with a vibrant and punchy Cuban MOJO sauce.
Sandwich fillings
2 pieces Iberico Secreto
3-4 tbsp Sea salt
6  ripe figs
200 grams brie
200 grams mixed rocket, watercreess and baby spinach
3-4 tbsp garlic aioli
3-4 tbsp onion marmalade
1 large ciabatta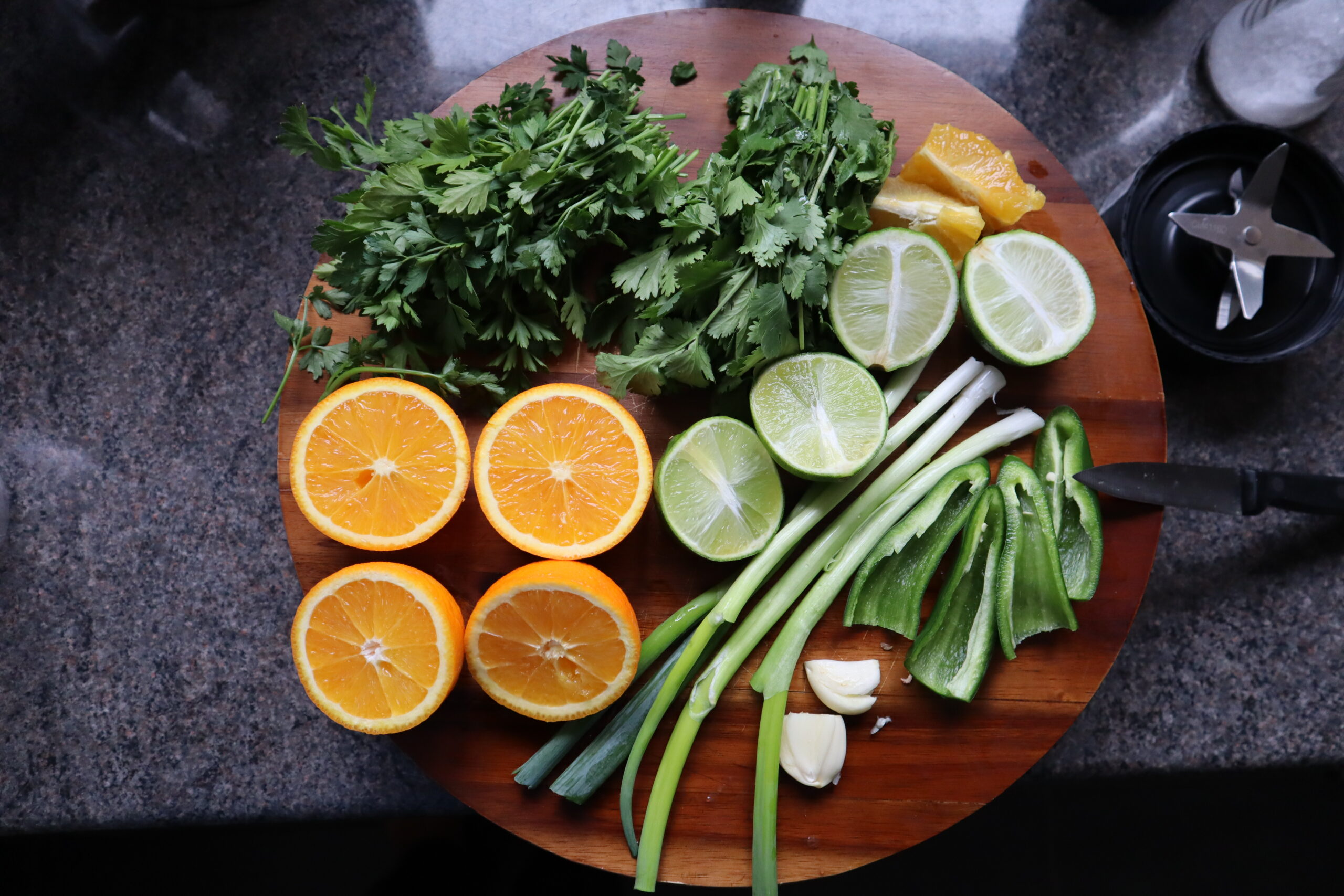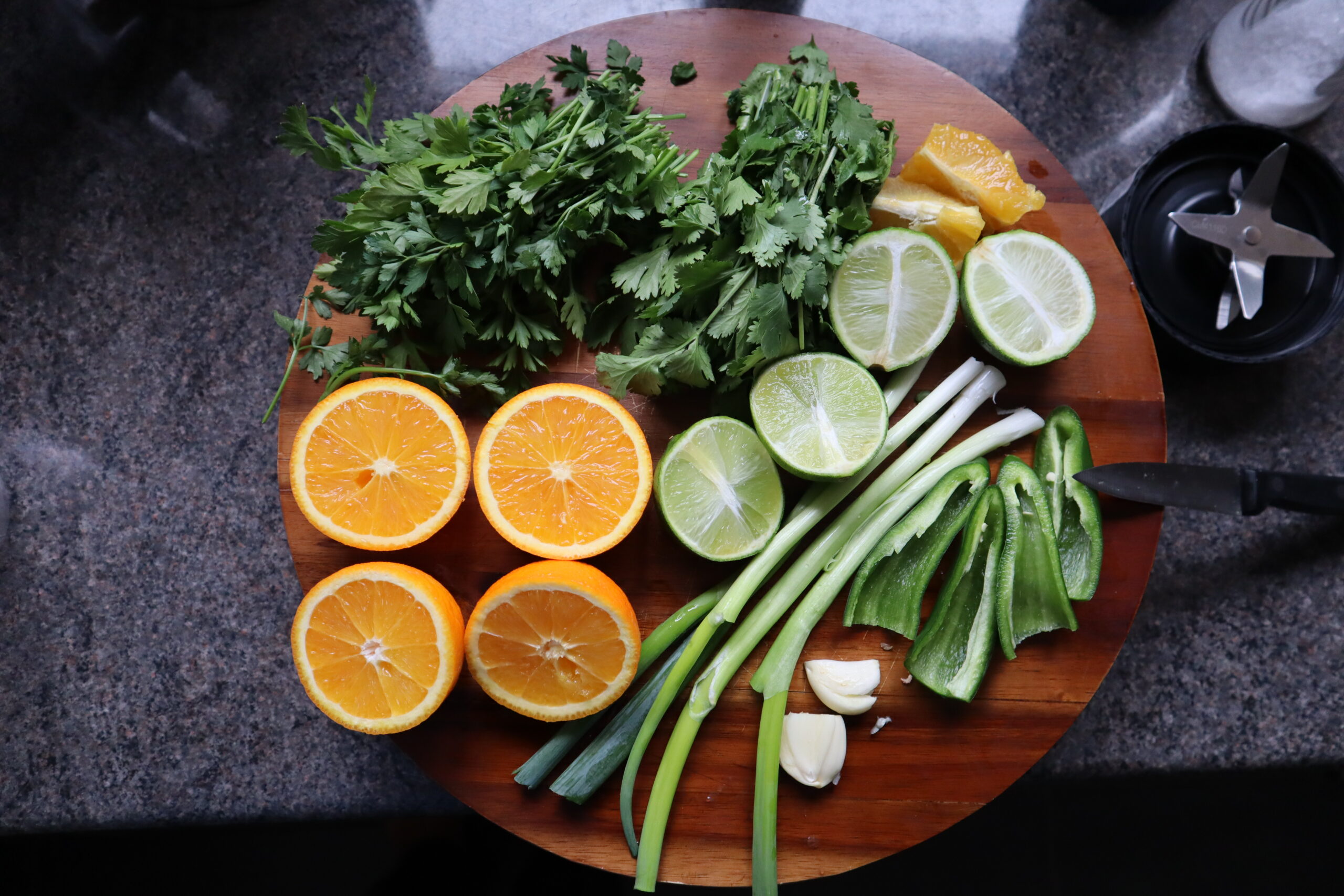 MOJO Sauce:
1 bunch coriander
1 bunch flat leaf parsley
3-4 spring onions
2 cloves garlic
3-4 serrano chillis
juice of 1-2 oranges
juice of 1-2 limes
1/4 cup olive oil
50ml apple cider vinegar
salt and pepper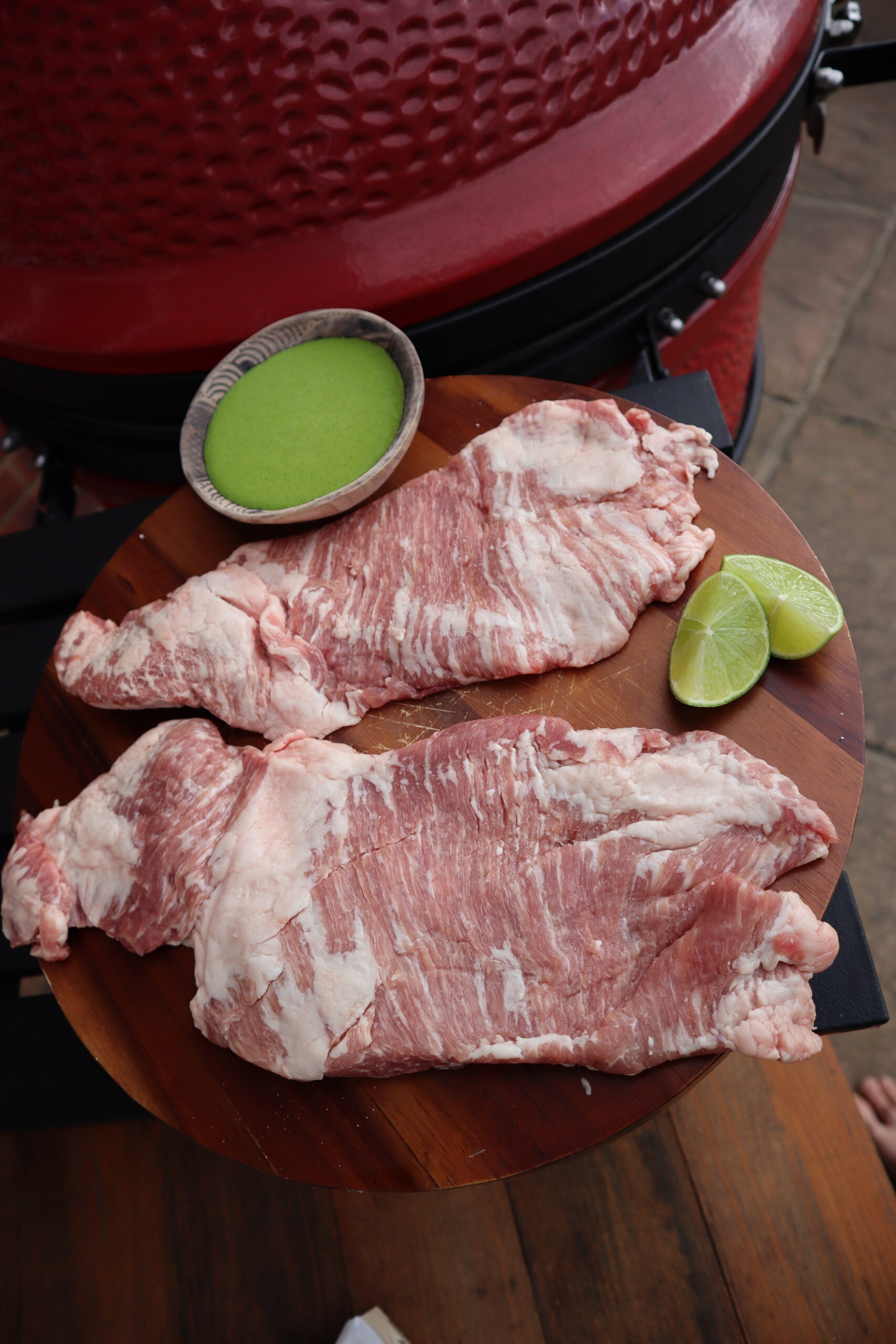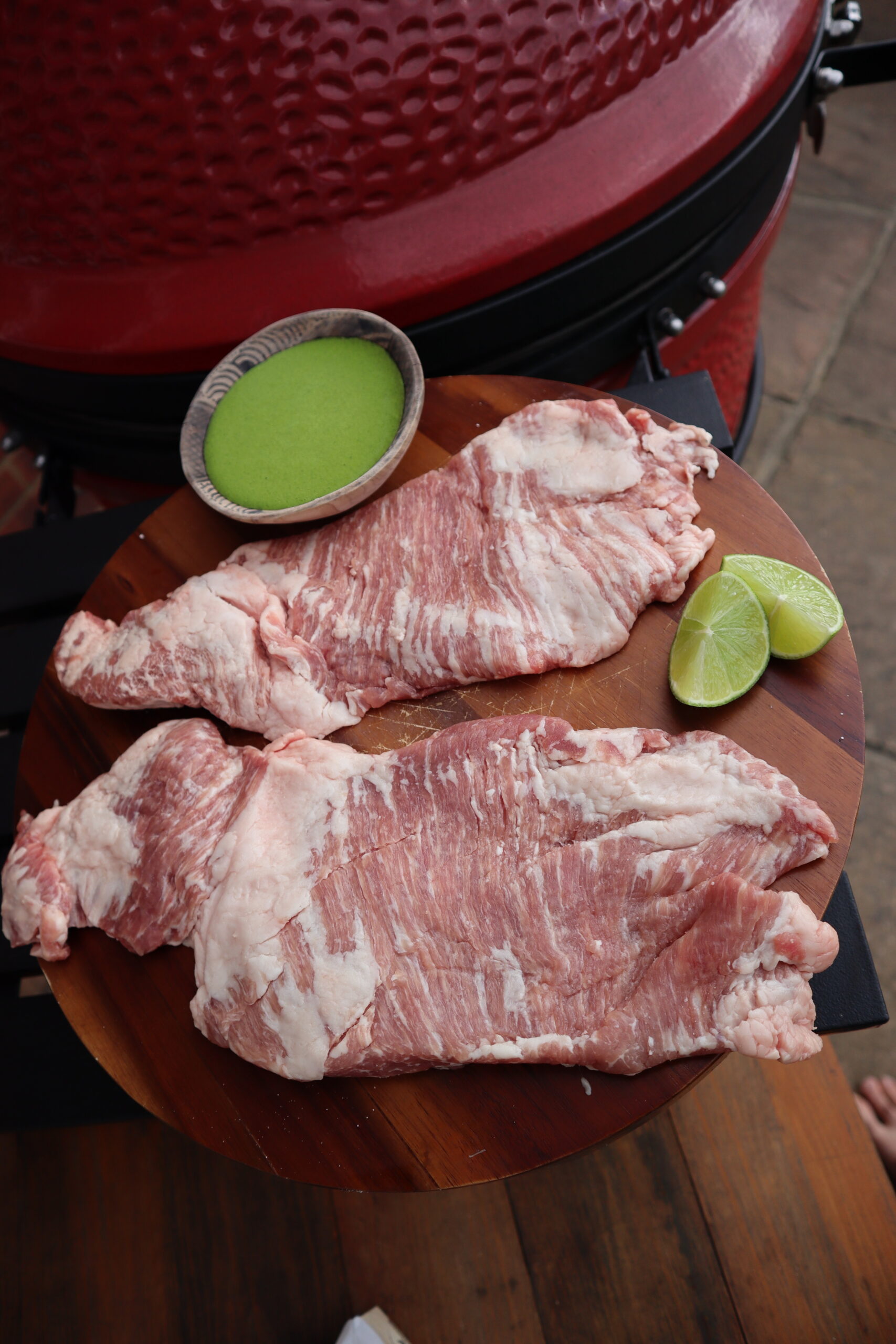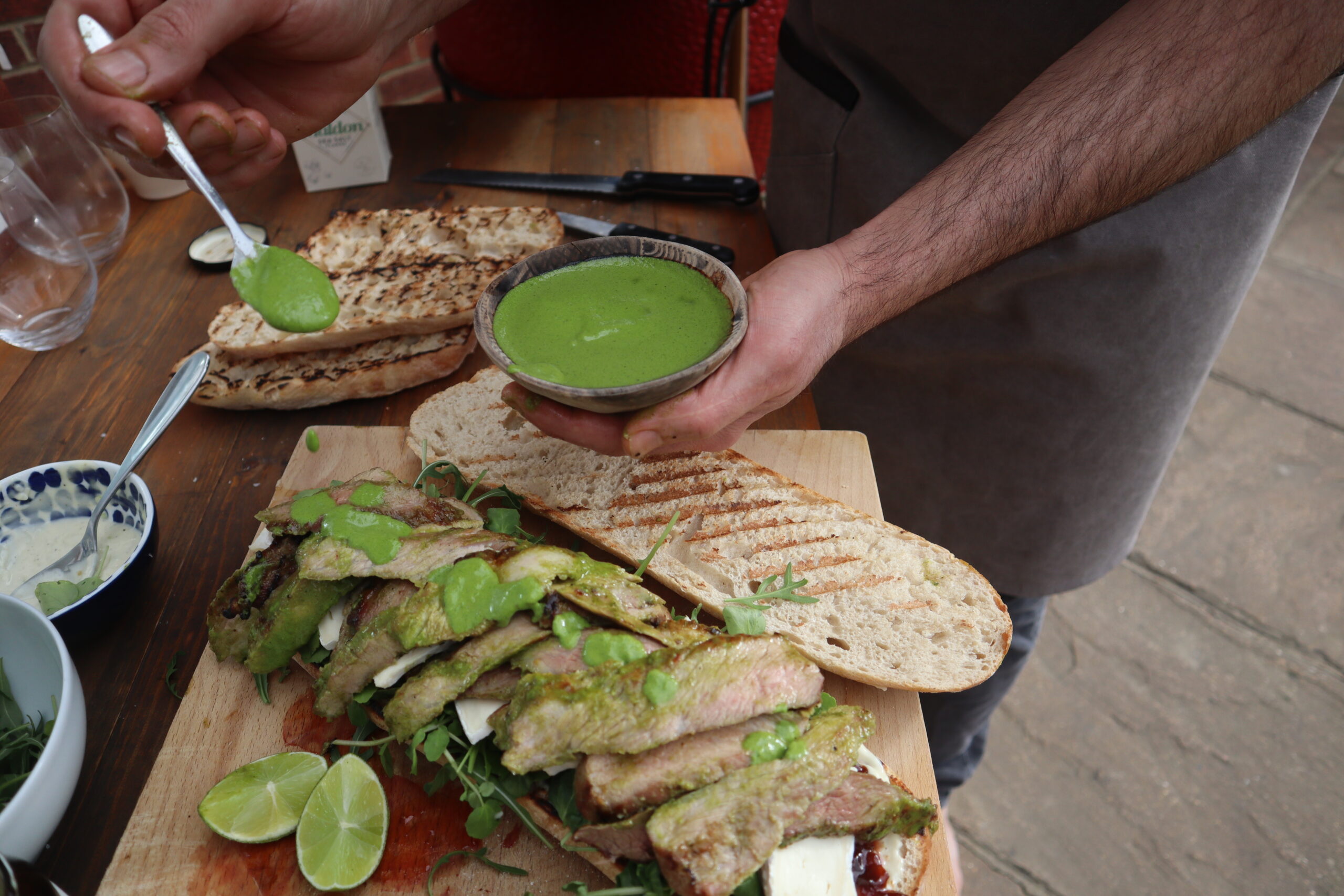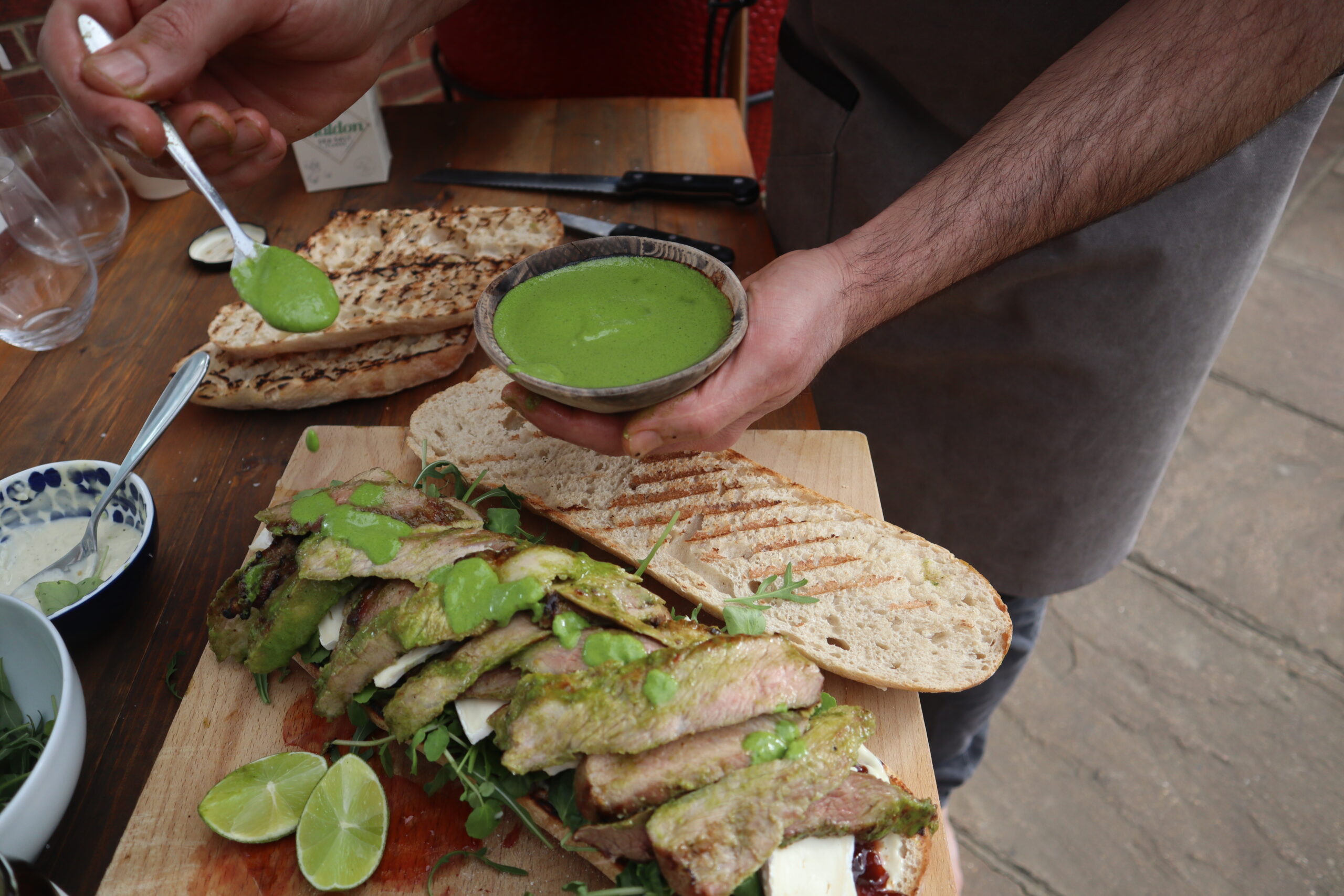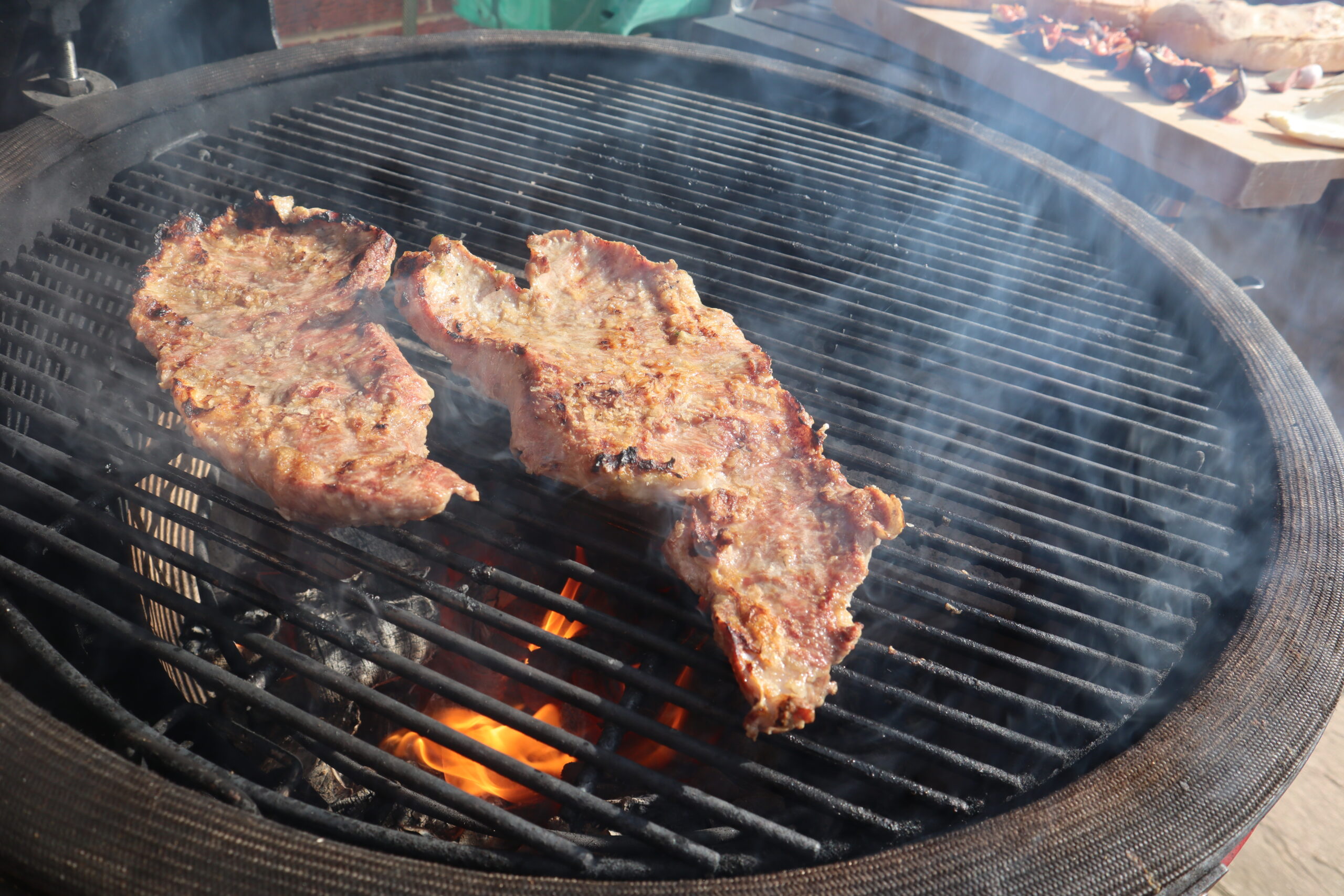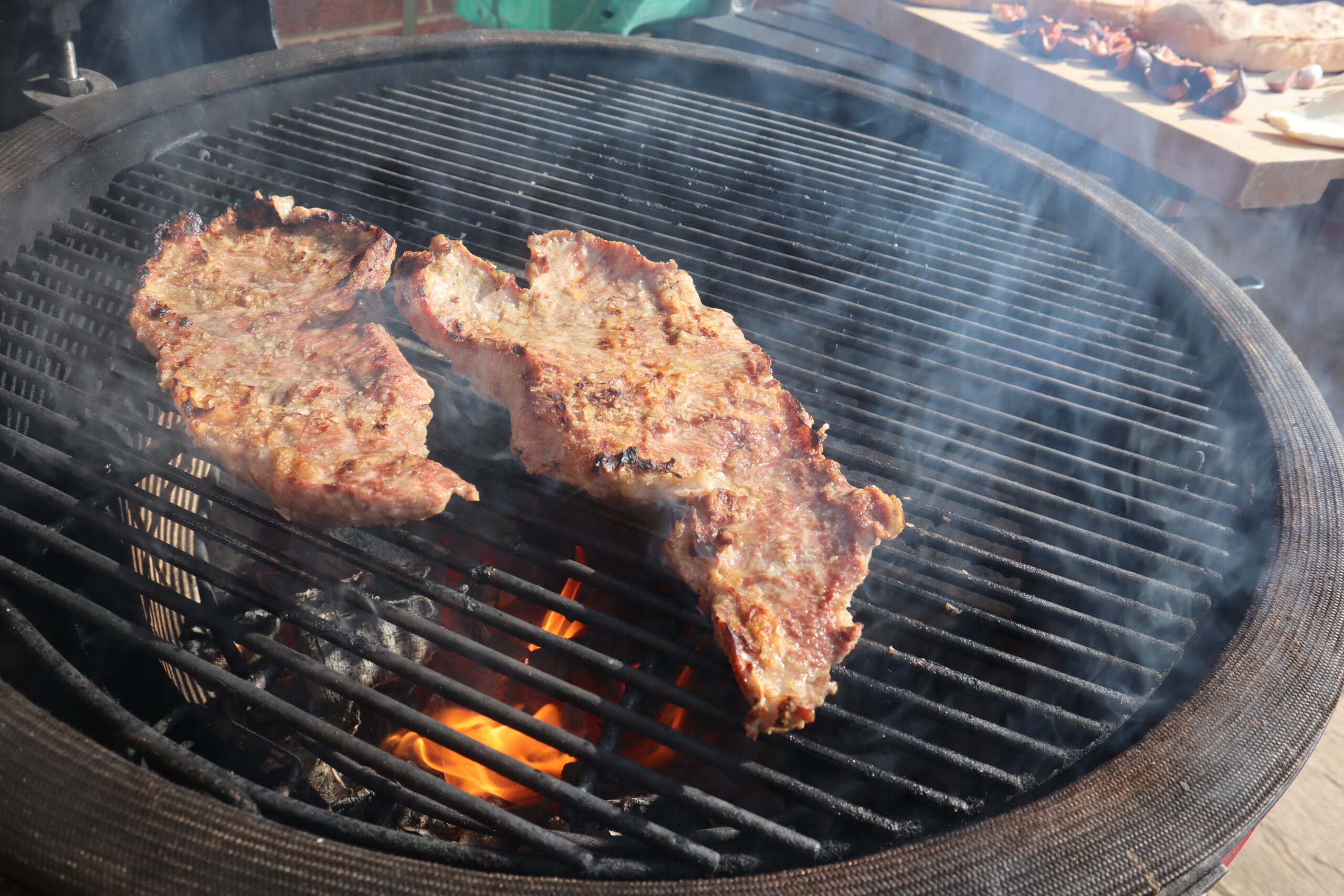 Step 1
Heat up your Kamado Joe or other grill with high direct setup. While this comes to temp, roast off your figs at 200 degrees for 10-12 minutes – we did ours on the command and conquer system right on our grill.
Step 2
To make the Mojo sauce, blend all ingredients in a bullet blender or food processor until fine.
 Step 3
once the grill has reached 250c, apply a very generous layer of salt to the Iberico, we want this to sear and caramelise. Grill for 2 – 3 minutes a side until perfect medium rare 62c internal temp. Rest the meat for 4 minutes on a wooden board with some of the MOJO sauce you made earlier.
Step 4
Slice open the ciabatta and toast on the grill then start assembling the sandwich with the Aioli, onion marmalade, rocket and watercress , roasted figs and camembert. Slice the Iberico thinly and drape on top of the sandwich, drizzling more of the vibrant MOJO sauce on top.
Step 5
Slice up into 3 giant sandwiches and bon appetit.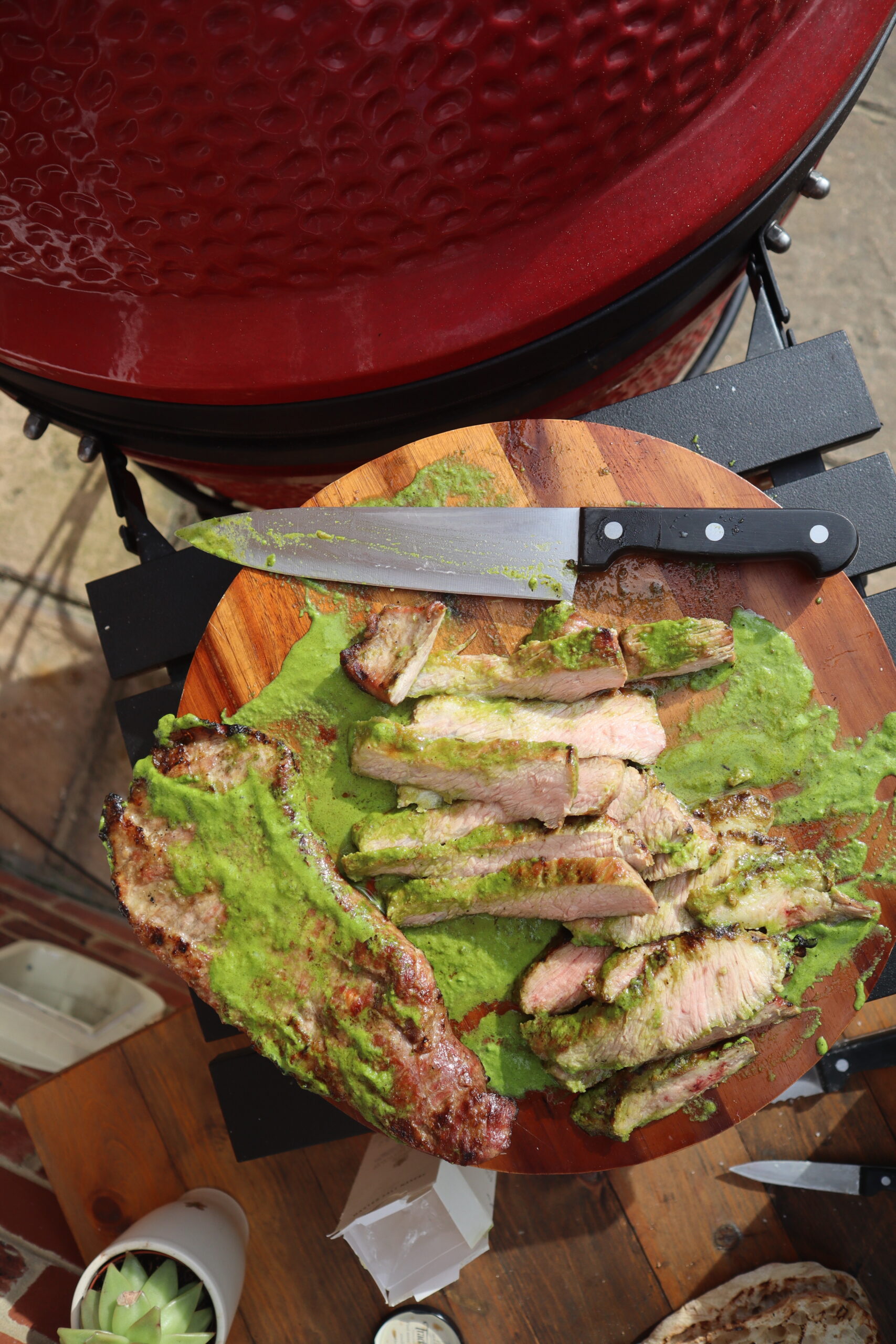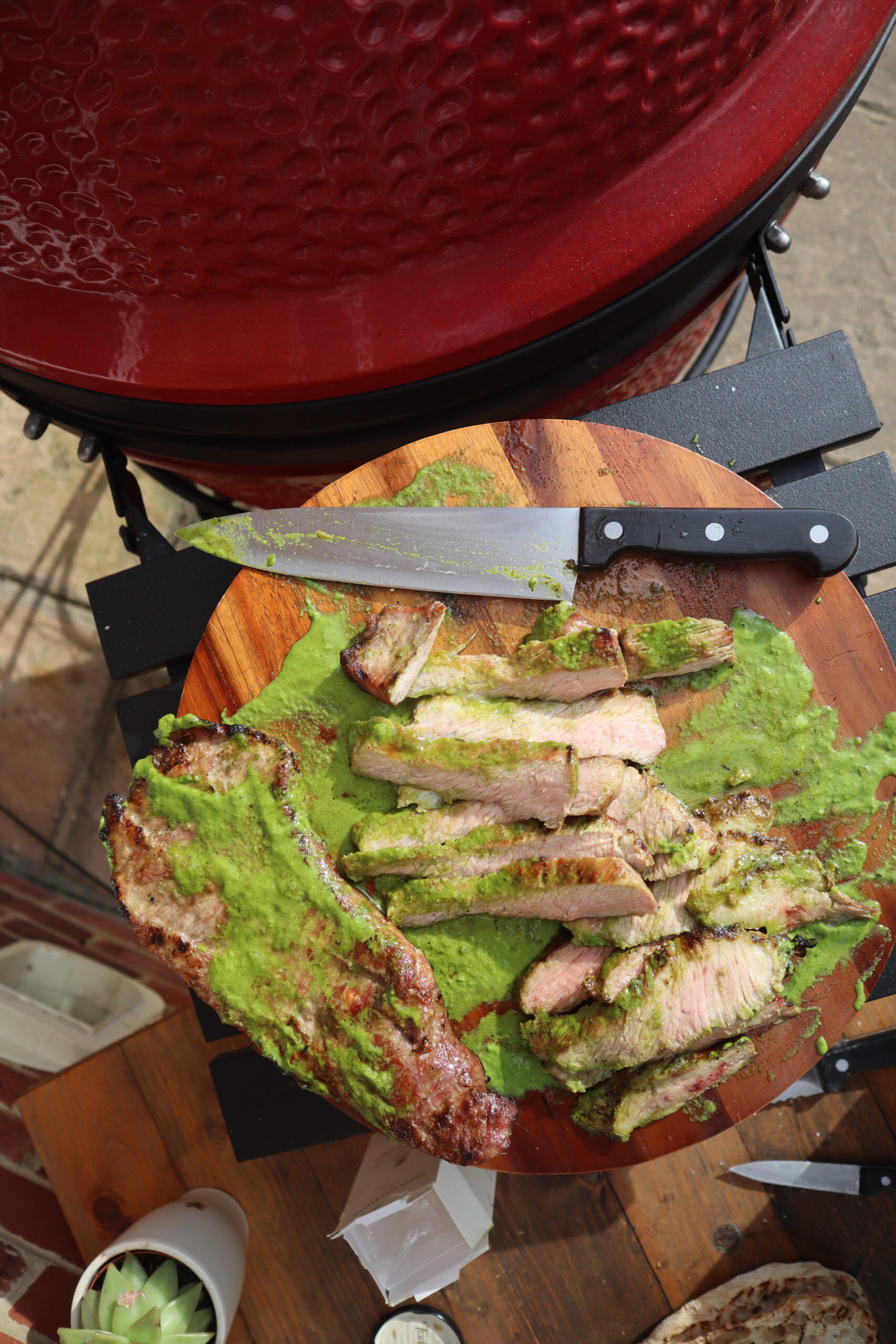 book in to one of our BBQ classes this coming summer, who knows – maybe this recipe will feauture in one of the events. CLICK LINK to book